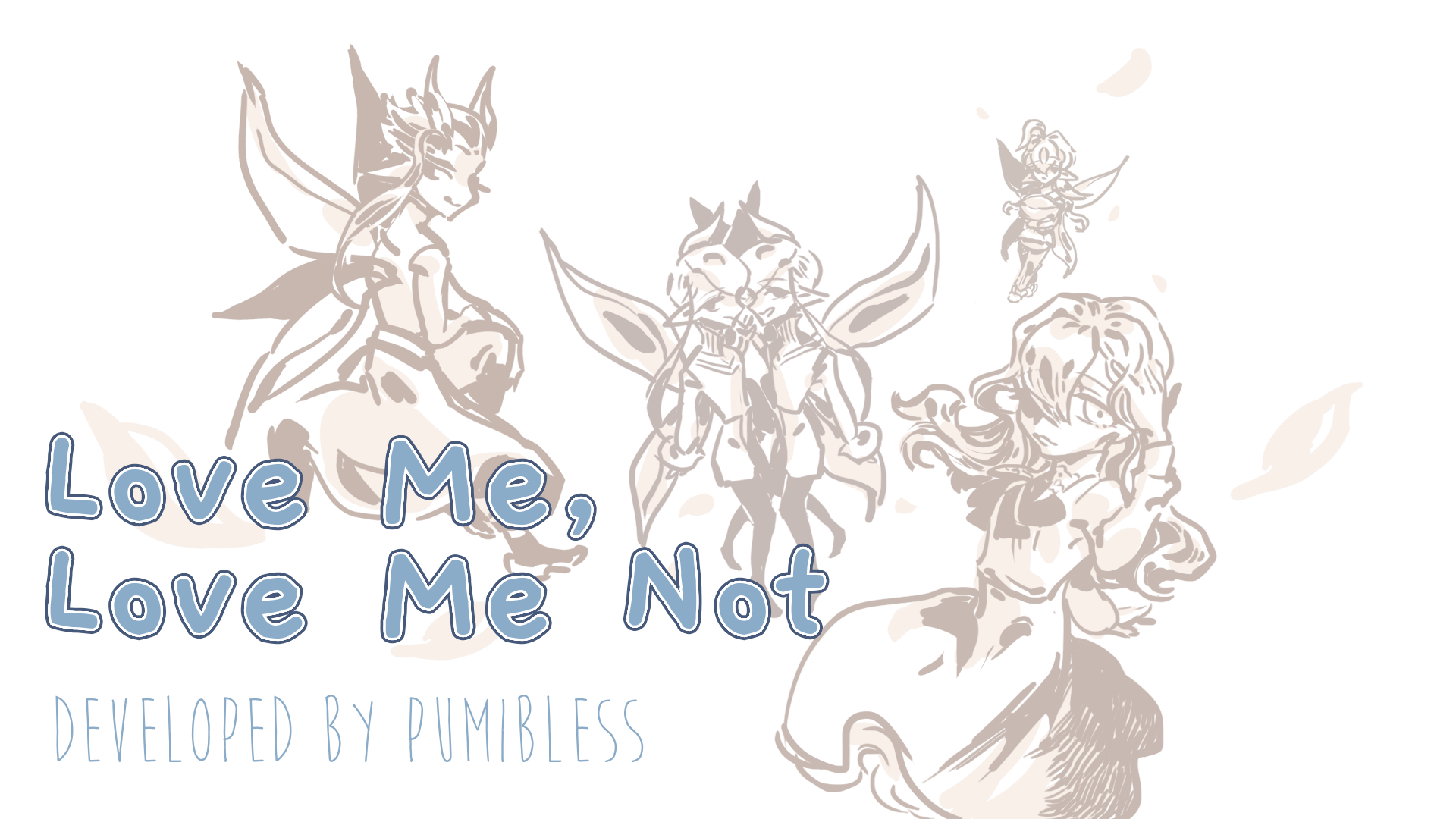 Love Me, Love Me Not
A downloadable game for Windows and macOS
Description
Love Me, Love Me Not is a visual novel, garden simulation game made with the Untiy engine and with the help of Fungus. It takes place in the post-apocalyptic era where the sight of humans are rare ever since the disappearance of Mankind. Thus, nature flourished, and the world of EDN, a scientifically-thriving botanical garden, became the world for the last surviving beings on Earth.
You, however, are an anomaly. Having suddenly arrived into this world, you first encounter Lily, the caretaker of EDN. She is shocked but nevertheless takes you into her home. You begin to discover the preciousness of life as you meet the other inhabitants and nurture your own orchid and, eventually, manifest it into a fairy by writing a poem to it.
The world of Love Me, Love Me Not is technological, filled with nature and even magical. It's my hope that you discover meaning in this place. And if not hope, even a small strand of belief in your own abilities is good.
Future Plans
That being said, this game is a minimal viable product from my goal of wanting to create something encouraging, although idealistic, in addition to a dear memory of my mom talking to her flowers as she water them. The possibilities with the story of this world is limitless. Who knows? Maybe I could even write an alternative timeline in which a darker theme is explored.
You can read more about the development of the game, its inspirations and future development in my downloadable thesis paper file below.
Soundtrack
1. Anton - Dan Bodan
2. Empty Mind - Outgoing Hikikomori
3. Learning To Feel - Outgoing Hikikomori
4. I Wish You Love - Ann Sally
Sound effects used from ZapSplat
Download